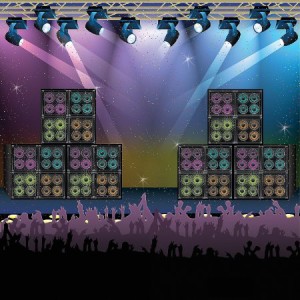 A lot of people feel that setting up the stage is an easy task. They do not realize that an excellent performance could be deemed horrible if everything on the stage doesn't fit with the story being told. The music must be right, the props must work, and the lighting should highlight the most important aspects and leave the rest in the dark. We take all of this into consideration when trying to figure out how we create the perfect stage for that concert or performance.
How We Begin
Before you set the first show or concert date, we will talk to a stage designer, the costume designer, music directors, lighting specialists, production managers, and the props master to devise a plan of action. From there, we will fine tune it all through a variety of tests.
When rehearsals begin, it is not just about how well the actors may know their lines. It is a rehearsal to see how everything is going to fit together. We make notes of when that light needs to come on and how much lighting you will need in that area, does the music that is playing at that moment fit the tone you are trying to portray on the stage, and how to we make the switch from one scene to the next without missing our mark. We do it because we do not want to have a glitch come opening night.
If you are performing a concert, we want the lighting to flash at the right times. We want the acoustics to work so that your music can be heard clearly through every part of the auditorium or other areas you may have chosen.
Before The Show
The hours and moments before a show are also very busy for us. We give everything another once over to ensure that nothing can possibly go wrong. We want all the props to be set where they need to be, we want the music to be set to play, and we want all of the actors and actresses to know that when they take the stage, it is ready for them to perform on. This gives everyone the chance to do their best and show their true talent.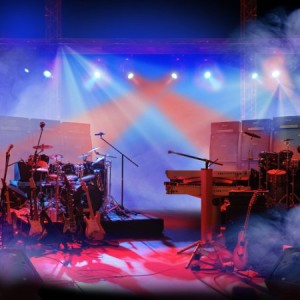 We will do it with every show, every day if we must throughout the time that your show is running. It does not matter whether you are hosting a funny show, a dramatic performance, or a musical talent show. We want your show to be a success and we understand that for that to happen, we must make sure that everything is set to go, when that curtain rises.
Why We Do So Much
We love the stage. We love watching others succeed in what they are trying to show the world. We strive to make it better than any possible script writer could imagine when he sees his play performed. We do it to make dreams come true and to help words on paper become magical performances that will be talked about for a lifetime. What more could you hope for than our dedication?